Moving brands have designed a new identity scheme for technology company HP (Hewlett Packard). The new logo sees the well established lower case 'hp' logo reduced to four forward slashes.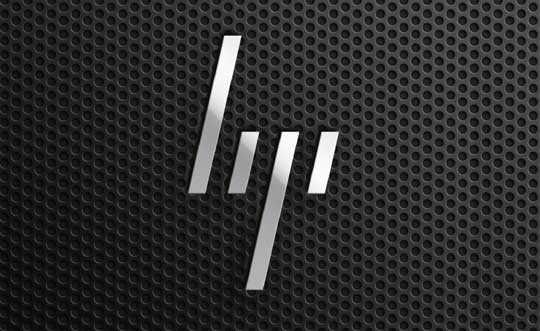 The defining signature of the system is the 13° angle. 13° represents HP's spirit as a company, driven forward by ingenuity and optimism about the future and a belief in human progress. It also refers to the world of computing by recalling the forward slash used in programming. 13° exists within the brand identity, in the graphic language, product design and UI.
— Moving Brands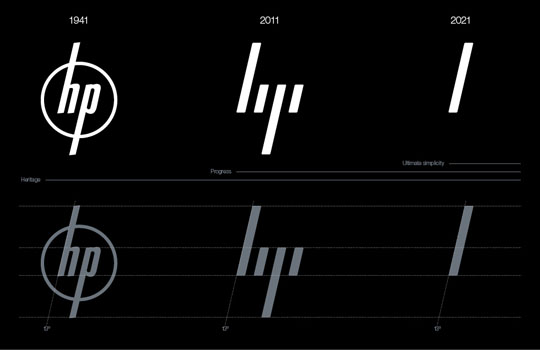 There is a lot of discussion right now about HP's new logo, I think I need to say I like this logo, because we can build it in signage easily, hahahaha~~~.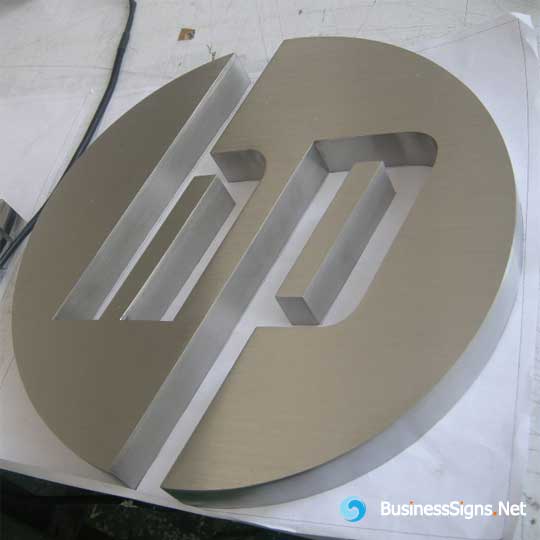 In fact we produce some brushed stainless steel fabricated business signs for some HP computer shop, so hope they would change the new logo soon, then we can get a lot of new orders, since they are very satisfied with our high quality signage product. Wow! Cool!